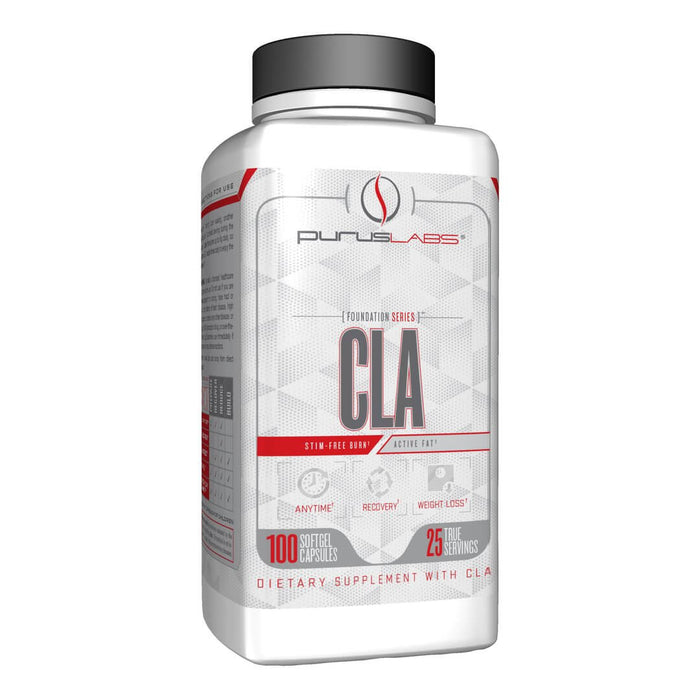 Purus Labs CLA
Sold out
Original price
$13.99
-
Original price
$13.99
Free 30 Day Returns

Free Shipping Over $50

Pay in 4 With Afterpay
Stimulant Free Weight Loss Supplement
The Foundation Series' is a line of cornerstone products designed to work synergistically with our Performance line of products and enhance their effects. They are research-backed, stackable and economical.
CLA (conjugated linoleic acid) is an Omega-6 fatty acid found largely in meat and dairy. Consuming CLA daily can help increase fat loss by increasing your sensitivity to glucose (blood sugar), so your body won't have to release as much insulin as normal to process the carbs you eat. Insulin is a powerful hormone that stores body fat when released in excess amounts. Keeping insulin at bay is the key to losing fat and staying lean.
Directions: Consume 1 serving upon waking, another mid-day, and 1 additional serving during the evening. Studies have gone up to 6g daily, so consume cla, multiple times daily to enjoy the full benefit.

Warnings: Consult a licensed healthcare practitioner before use. Do not use if you are currently pregnant or nursing, have had or have a family history of heart disease, high blood pressure, stroke or any other disease, or using an maoi, prescription frig, or over-the-counter drug. Discontinue use immediately if you experience any adverse reactions. Store in cool, dry area away from direct sunlight. Keep out of reach of children.