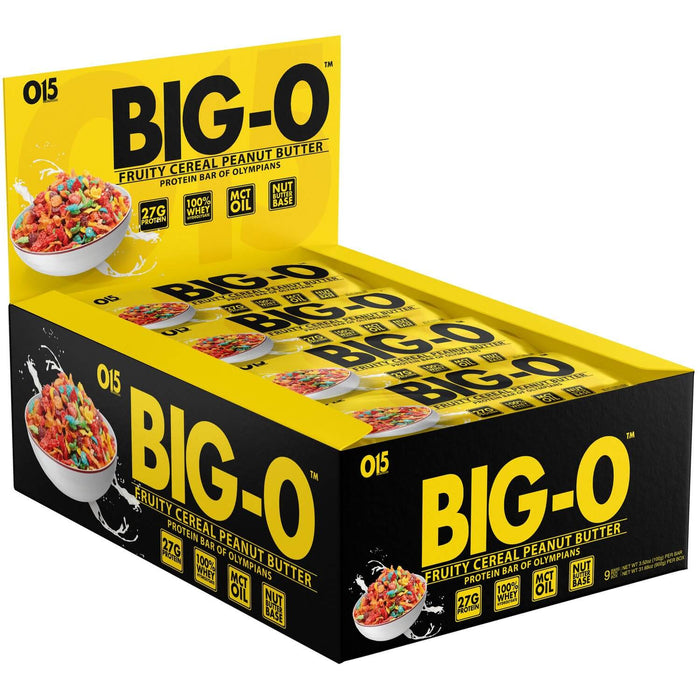 O15 Nutrition Big-O Bar
Sold out
Original price
$24.99
-
Original price
$24.99
Free 30 Day Returns

Free Shipping Over $50

Pay in 4 With Afterpay
The Protein Bars of Olympians
The first product from the new brand O15 Nutrition by Mr. Olympia Brandon Curry. The 100g Big-O bar represents whole-food meal replacement at its finest. It is built on 4 key ingredients (peanut butter, honey, 100% whey protein hydrolysate, and MCT oil) to provide satiation and nutrient-rich calories that your body can utilize for physical performance and recovery.
The Peanut Butter and MCT Oil provide a strong healthy fat base for energy and cognitive support.  The super-food honey is the primary carbohydrate giving you a low-glycemic energy source. Each bar boasts 24g or more of premium protein from 100% Whey Hydrolysate and Peanut Butter. 
These ingredients will not cause GI discomfort since they are derived from whole foods. Ingredients that are easier to digest equals more nutrients toward muscle tissue repair, glycogen replenishment, and cognitive function. 
Available in Birthday Cake and Fruit Cereal, Big-O bars can be consumed as a snack or as a meal in and of itself.