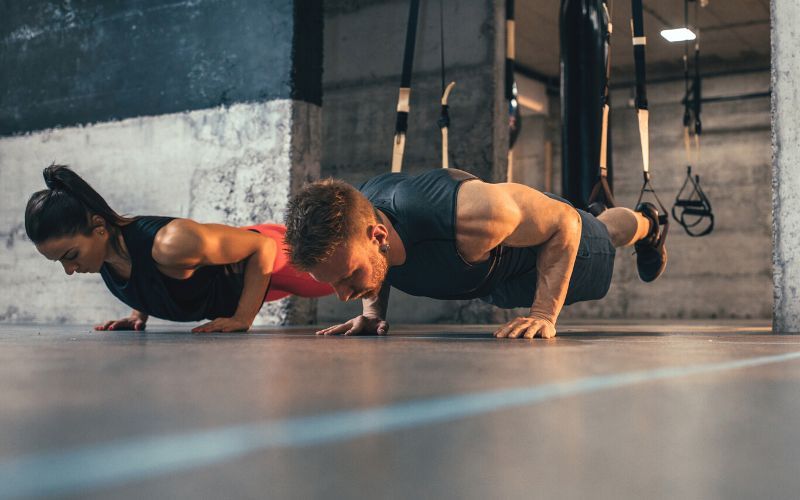 How to Keep New Year's Fitness Resolutions
Overview
At the start of every year, millions of people choose fitness goals as their new year's resolutions. They start by setting up a plan in their minds full of dreams about how ripped their bodies will look and how fit they will become.
Unfortunately, the vast majority of these resolutions start crumbling down by the start of February. People often find it difficult to stay fit while working a regular job, especially if they are raising kids.
However, there are several steps you can make to keep your fitness resolutions alive and achieve all of your goals.
In this article, we will briefly cover some tips to help you achieve your fitness resolutions.
5 tips to keep your new year's fitness resolutions
Set your goals
The first step to keeping your new year's resolution is by setting short-term goals. The purpose of this step is to keep your brain motivated to reduce the chances of quitting.
At the start of every week, use a journal to list every goal you want to achieve in the next seven days. 
These goals may include what foods to eat, how many hours to spend in the gym, and how to reward yourself by the end of the week.
After completing each task, cross it off your list. 
That little checkmark will stimulate the pleasure center (i.e., nucleus accumbens) in your brain, which helps you chase after the next goal.
Be realistic
Shooting for the stars is one of the biggest mistakes that people make when they make their new year's resolutions.
While it is always a good idea to dream big, you need to focus on the short-term goals and what you can achieve in the next few days/weeks. If you think that your abs will appear after two training sessions, you will be disappointed.
Have fun
Ensuring that you are enjoying your workouts is essential to reduce the chances of quitting.
For this reason, you should opt for the physical activity that you enjoy performing rather than the one everyone is talking about. 
For instance, if you enjoy taking short walks, you can do this exercise every day to condition your cardiovascular system. 
Just focus on your consistency!
You might be thinking that doing the activities you enjoy will delay the achievement of your goals, and while this statement holds some truth to it, doing something you don't enjoy will inevitably lead to giving up all your fitness resolutions.
Organize group sports
Working out alone requires a lot of motivation and determination to avoid giving up. This trait is not universal among people.
To make it easier, organize collective sporting games with your colleagues and friends (e.g., football, soccer, basketball).
You can also motivate yourself by working out with others, such as in CrossFit. Seeing everyone working hard to achieve their goals will definitely get you hyped to work on your own goals.
Get an accountability buddy
According to research, accountability is one of the most important aspects in the field of fitness. 
By hiring a personal trainer or working out with friends, you will guarantee that there is always someone checking your workout schedule and progress.
Takeaway message
Staying fit is vital to prevent disease and maintain your quality of life.
Hopefully, the tips listed above will help you keep your new year's resolutions and achieve your fitness goals. 
If you still have unanswered questions, please don't hesitate to ask in the comment section below.