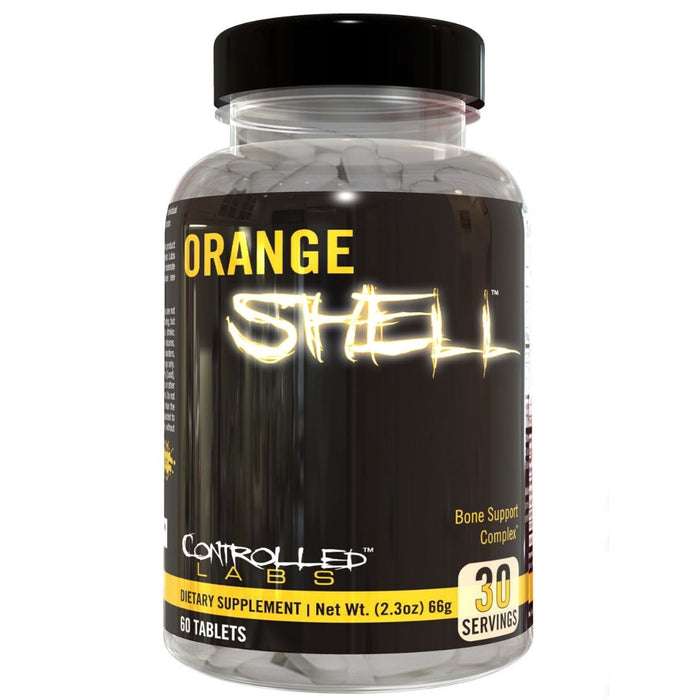 Controlled Labs Orange Shell
Sold out
Original price
$26.99
-
Original price
$26.99
Free 30 Day Returns

Free Shipping Over $50

Pay in 4 With Afterpay
Bone Support Complex
Controlled Labs Orange Shell™ is the perfect side-kick to your general health regimen. By combining ingredients to cover the most common nutritional deficiencies, you will be sure to perform at your best! Of utmost importance to lifters is a strong bone structure to prevent injury and carry the load of years of heavy lifting. Vitamin K2 is included to promote improved bone circumference and diameter, and optimize cardiovascular health. Vitamin D has been included to work in tandem with Vitamin K. Taking both together has been shown to improve the effects of each, since they are known to work synergistically in supporting bone health. Horsetail is added to round out this bone strengthening matrix.
Magnesium is the second most prevalent electrolyte in the body and deficiencies are common in a western diet. We have provided a chelated version of Magnesium at a moderate dose to optimize absorption of this essential mineral!
Lastly, a high yield curcumin extract (95%) and piper longum were added to work together to yield the most benefits possible from curcumin supplementation. Curcumin has a myriad of health benefits. The historic drawback of curcumin is its poor bio-availability when consumed in regular powder form and on its own; enter a high yield extract and piper longum! Piper longum prevents the removal of curcumin before it can be used by the body. By preventing glucuronidation in the liver, piper longum allows curcumin to be more readily shuttled to the extremities and more thoroughly utilized!
When reaching for health supplements, it is important to make sure that you not only pick the proper ingredients, but also ones in the right form to receive the greatest benefit possible. With Orange Shell™, you will be providing your body the support it needs to train in peak condition!
DIRECTIONS
Directions: Initial (First Serving) Directions: Start by Taking 1 Tablet to Assess Your Individual Tolerance. If You Experience Any Unusual Occurrence, Stop And Consult Your Doctor. Directions For Regular Use: Take 2 Tablets Per Day With One Meal. Take This Product Daily. Orange Shell Should Be Used In Conjunction With Other Controlled Labs Products, With An Adequate Amount Of Water Per Day, And A High Protein/Moderate Carbohydrate Diet.