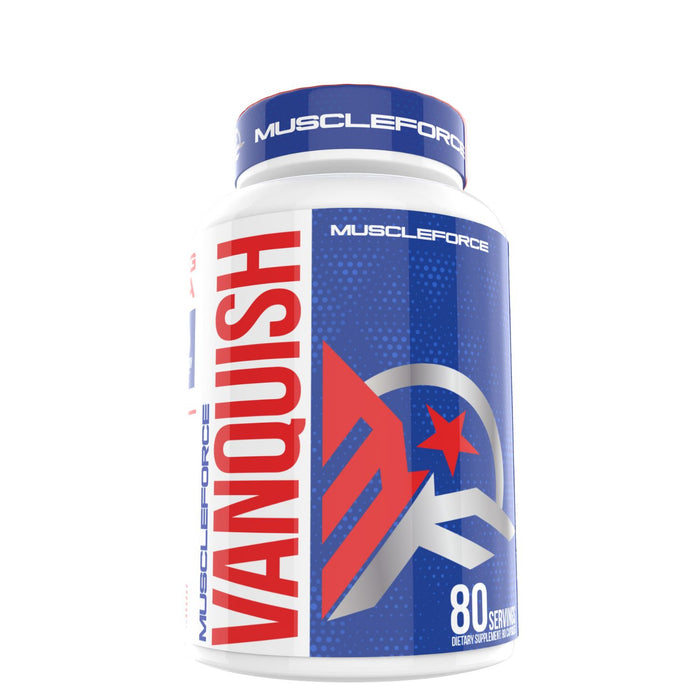 MuscleForce Vanquish
Sold out
Original price
$44.99
-
Original price
$44.99
Free 30 Day Returns

Free Shipping Over $50

Pay in 4 With Afterpay
Vanquish means to, "defeat thoroughly." In this case, we are defeating that dreaded body fat. With Vanquish, you can expect an increase in your metabolism, increased body temperature, decreased appetite, and tons of energy and focus.
DIRECTIONS
For beginners assess tolerance by taking one capsule upon waking, one capsule 5 yo 6 hours later. For advanced athletes only, take two capsules upon waking, two capsules 5 to 6 hours later. Do NOT take this product within six hours of bedtime. For maximum fat loss results, take VANQUISH with MuscleForce Thyro-Excel.
WARNINGS
For use by healthy adults only, not recommended for persons under the age of 18. Do not use if you are pregnant or nursing. Seek advice from a healthcare professional if you have any pre-existing medical condition to ensure it is safe to take this product. If you experience any adverse reactions to this product, discontinue use and immediately consult your healthcare professional. Do not use if the safety seal is broken. KEEP OUT OF THE REACH OF CHILDREN.