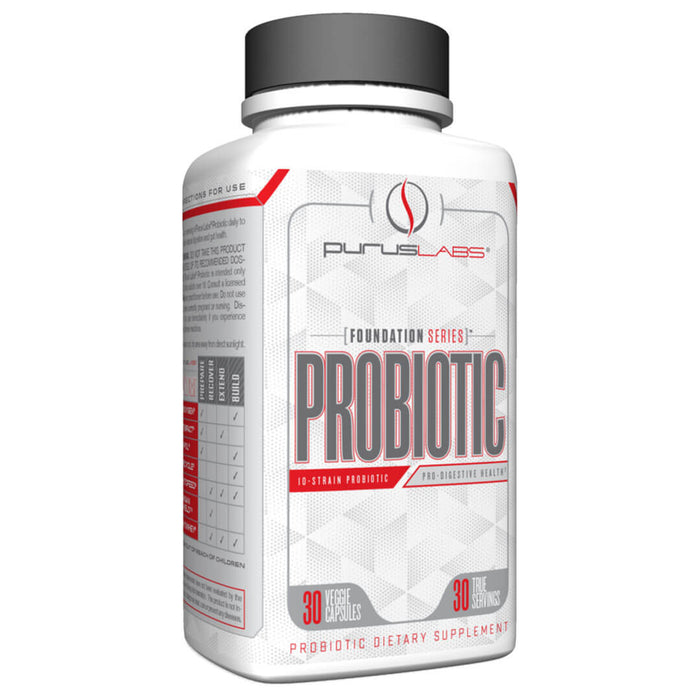 Purus Labs Probiotic
Sold out
Original price
$24.99
-
Original price
$24.99
Free 30 Day Returns

Free Shipping Over $50

Pay in 4 With Afterpay
Improve Digestion, and Strengthen Immune System
Probiotics aid in digestion and can help restore your body's natural state. We've selected 10 heavily studied and potent strains of Bifidobacteria and Lactobacilli, These live strains are considered the "good" bacteria. With 50 Billion CFUs our probiotic blend is 10 times stronger than some of the other brands on the market. Our Probiotic formula is made to support digestive Health & boost your immune system. In easy to swallow vegetable capsules that are made to help the probiotics survive acidic stomach acids and reach your intestinal tract, unlike some synthetic capsules.
Directions: Take One Serving Of Purus Labs Probiotic Daily To Promote Natural Digestion And Gut Health.

Warnings: Do Not Take This Product In Excess Of Its Recommended Dosage. Purus Labs Probiotic Is Intended Only For Healthy Adults Over 18. Consult A Licensed Healthcare Practitioner Before Use. Do Not Use If You Are Currently Pregnant Or Nursing. Discontinue Use Immediately If You Experience Any Adverse Reactions. Store In A Cool, Dry Area Away From Direct Sunlight. Keep Out Of Reach Of Children.