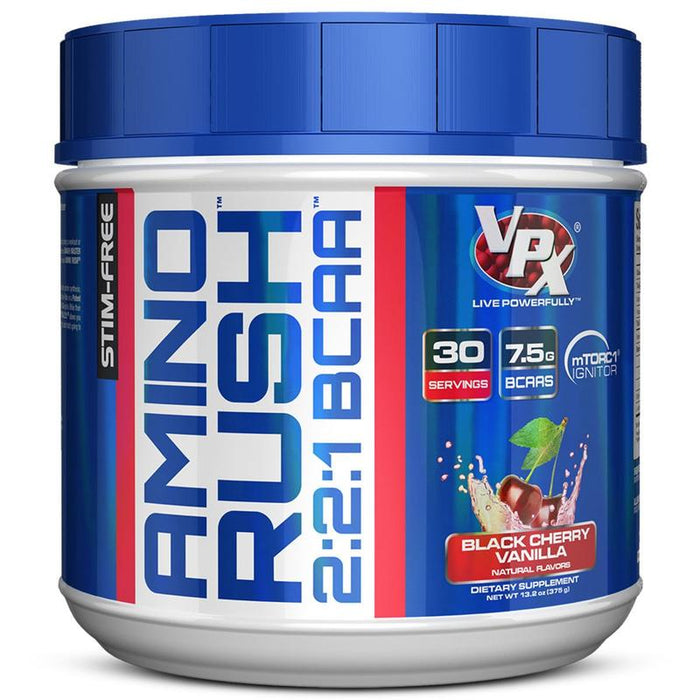 VPX Amino Rush 2:2:1
Sold out
Original price
$23.99
-
Original price
$29.99
Free 30 Day Returns

Free Shipping Over $50

Pay in 4 With Afterpay
BCAAs, which constitute links in a protein chain, are essential for a variety of functions, including increased muscle protein synthesis, decreased muscle soreness, and have a muscle-sparing effect on muscle tissue. The 2:2:1 Leucine, Isoleucine, Valine Ratio is a Patent Pending Proprietary Blend of BCAAs.
Stamina, Strength, and Recovery are enhanced
Support muscle protein synthesis
Promote a muscle sparing effect
DIRECTIONS
Consume Amino Rush 2:2:1 prior to a fasted workout, or during a workout or athletic event.