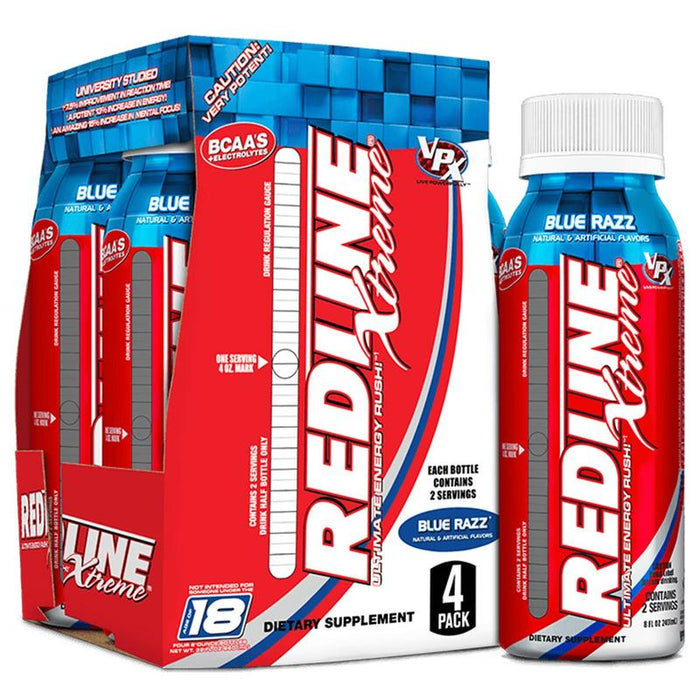 VPX Redline Xtreme
Sold out
Original price
$55.99
-
Original price
$55.99
Free 30 Day Returns

Free Shipping Over $50

Pay in 4 With Afterpay
VPX Redline Xtreme is one of the most powerful and fast-acting ready-to-drink (RTD) energy products we've ever tested. With Redline Xtreme, VPX developed a unique blend of mental and physical energy factors that go beyond Original Redline to max out energy and intensity for whatever your day has in store. With Redline Xtreme, you won't get a sugar-induced energy crash nor will you suffer through the harsh comedown of an overly-caffeinated product. That's because Redline's ingredients work with, instead of against, your body's natural energy-producing mechanisms. If you're looking for a big time energy boost that lets you be productive and focused, Redline Xtreme is right down your alley.
University Research Scientists Discovered that Redline Delivered:
A significant 7.5% improvement reaction time!
A dramatic 13% increase in energy!
An amazing 15% increase in focus!
DIRECTIONS
Shake well. Always begin use with one-quarter bottle (2 ounces) of Redline Xtreme daily to assess tolerance. Never exceed more than 4 ounces per serving or more than one bottle daily. Use the gauge on the bottle to find your ideal dose.